The New Reader-Powered Ashland Free Press
The Ashland Free Press is a reader-powered quarterly based in Ashland, Oregon. With the November - January issue, the magazine has a whole new look, with top-knotch graphics and a clean style that highlights some of the finest no-holds-barred journalism to be found anywhere.
---
How to Buy the New Issue
Get the AFP for $3 at one of fifteen fine Ashland retailers in our
local distribution network
, or receive the AFP delivered to your mailbox for $3 plus shipping. All AFP transactions are securely processsed by PayPal.
---
What's Inside the New Issue
4 Editorial: Will write for Latte: Charles Carreon explains why it's not lonely at the top

6 The Last Empire: America's Nostalgia for Armageddon: Lo-Fi Nikita explores America's romance with nuclear weapons, and why the President said "an Angel still rides in the whirlwind."

10 A Legend In His Own Mind: Michael Ruppert Soldiers On: Charles Carreon interviews Mike Ruppert, investigates the burglary of his office, and reviews Ruppert's big 911 book.

12 The AFP Interviews 3 Local Progressive Candidates: Randy Dolinger, Eric Navickas and Muni Court candidate Judge Joe Charter speak for themselves.

14 Mt. Ashland At The Crossroads: Joshua Carreon covers both sides of a mountainous issue.

15 Art In The Hot Zone: The AFP visits Gathering Glass Studio

17 Funding Local Sweat Equity: Taylor Marks reports on RVCDC's Affordable Housing Projects

17 Unvalue: Poetry by Michael Wear

18 No Good Deed Will Go Unpunished: The Mike Bianca Story: Charles Carreon on why Ashland traded a popular Police Chief for a real bad cop.

22 Burnt, Man: Carlos Ramone isn't a fan of the Burning Man pyrofest

23 How To Have The Burning Man Experience In Your Own Home: Anonymous and indispensable

24 A Highly Improbable Production: Taylor Marks reviews the BBC version of Douglas Adams' Hitchhiker's Guide to the Galaxy

26 Ayahuasca for The Masses: Charles Carreon explains how Congress and the Supreme Court view visionary religions.

27 Night: Poetry by Tom Brill

32 Nature Tripping: Poetry by Michael Wear

36 President Wolf: Lof-Fi Nikita on propaganda.

39 Werewolves In Ashland: Sumner Wellbourne's fiction debut, chapters 1&2.

44 Free Speech Weathervane: Lo-Fi Nikita on The Tidings' phony web comment board.

46 Mt. Ashland History & Photomontage: Mt. A in words and photos.

49 KSKQ Radio Schedule: Leslie Delorean spins the dial.

49 Craft, Meet, Swap, Groove: Winter events for fun and profit.
---
New LED Lights Use Less Power, Provide Great Grow Light!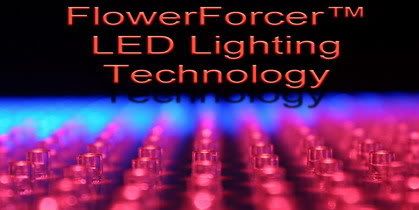 These LED lights are assembled in Ashland Oregon by people who know what they are doing. An incredible deal for low-power lighting that will put plants into overdrive.